As we all know, 2016 is full of interesting things in terms of Smartphone for fans but we are looking forward to 2017 for new and greater things in the Smartphone world. However, if you are looking forward to making purchase, you can carefully read this list for the top new Smartphone we are expecting in 2017 in term of their reviews.
We have compiled the list of some of the best Smartphone we should expect in the year 2017 and the list goes thus:
Samsung Galaxy S8
One of the top smartphones in the world will show its face in the next CES 2017.
LG G6
LG G5 was announced last year with various problems and this caused it to be a great failure. Therefore, LG decided to make G6 correct all the mistakes in G5 and we are waiting for what LG will do to make G6 different. Moreover, we are aware that the G6 will be similar to the G5 except for the wireless charging and the glass back design. All eyes on the deck for it to be announced in February at the mobile world congress or in April at LG event.
iPhone 8
iPhone 7 was a great phone, but all that was rumored to be featured in it was not and was said to be moved to iPhone 8. Therefore, this is why our expectation is high on iPhone 8. Another reason is that the mobile will be used to mark the 10th year anniversary of the iPhone series and this should be a great reason why it should be more than superb. However, we do not know the exact date of its release but it should be in the first half of this year.
Pixel 2
The pixel was Google's first Smartphone and we were all pleased with the way the phone was designed and with all the features it contained. This is the reason why it was named as one of the best in 2016 if not the best. For this reason, Google has convinced the world that it can be a rival to the iPhone series with the Pixel that was released some months ago. However, this has never stopped us from being anxious about what Google is planning to do with Pixel 2.
Surface Phone
We saw the surface tablet and the surface laptops and even Microsoft have decided to surprise us this year with the surface PC with the surface studio. However, with the acquisition of Nokia by Microsoft, this has given us the assurance that the surface phone we are expecting is coming soon. Moreover, with Google taking over the market with it Pixel, you should not be amazed if Microsoft releases it Surface Phone anytime soon.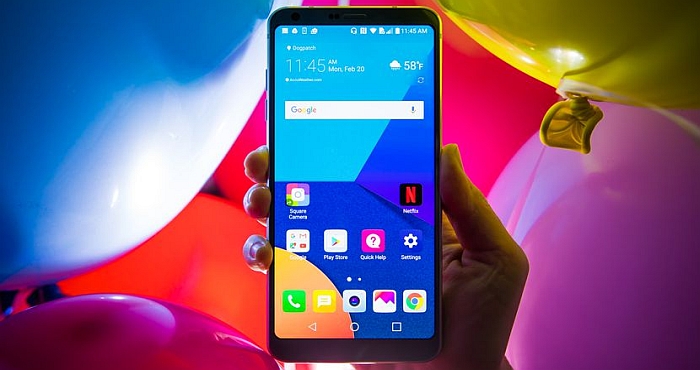 Featured Posts about Messaging & Tech News