Tinder is a new Facebook dating app and it is now looking up to the Taiwanese market to change the false impression that it is used for hooking up alone. Speed and brevity is what distinguishes Tinder from most other dating apps or online dating experiences.
Users of Tinder app decide whether to swipe right (to like) or left (to pass), based on only age, first name and a photo. The Tinder app also informs users about how far away probable matches may be, with GPS tracking, making life even easier for people looking for a quick hook-up.
According to the report of the US Securities and Exchange Commission, the total number of Tinder users as at September was 9.6 million. The implication of this is that many people swiping left and right to get someone special.
Can Someone Get True Love on Tinder?
Getting true love and soul mates on Tinder is quite possible. Scores of Tinder users have met their soul mates on Tinder. However, it will be difficult for Tinder to move away from being primarily a hook-up app, if it is exclusively based on looks and making quick judgments on people by having to swipe left or right depending on their initial pictures.
Download APK APP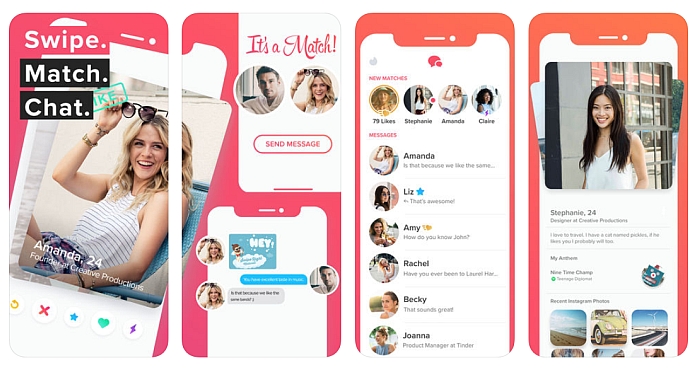 Featured Posts about Messaging & Tech News