In the recent years, there were some speculations that the popular platform WhatsApp is planning to add some useful and limited advertisements to the app which as a result would not only increase the popularity of the communicating medium, but it would also earn the owners of WhatsApp huge amounts of money that amounts to millions of dollars. However, it was made clear initially by the owners of WhatsApp that the idea of adding ads to the messaging app is not the preferred way to earn more money.
Since its launch, WhatsApp Messenger never flaunted any ads or games or any other communicating subgenres other than the original messaging services that the app provides the users. The original founders of WhatsApp, Brian Acton and Jon Koum, didn't basically want to divert attention from the main purpose of creating the WhatsApp platform; consequently, WhatsApp didn't display any sorts of ads or games – til date.
Back in 2014, Facebook purchased the WhatsApp platform for 22 billion dollars; Acton said that at the time Facebook owners was already planning to put the popularity and huge users base of WhatsApp to use by allowing investors and companies to display their ads on the viral app. Til date, there aren't any ads displayed on WhatsApp; such a process surely takes time and the users must be prepared for the change coming their way.
In addition, whilst Mark Zuckerberg didn't oppose providing the users with the end-to-end encryption feature on the WhatsApp chats – which will make it impossible to get any user's data – it's reported that the plan to implement ads in WhatsApp is not going down for the users' sake, instead Facebook is taking slow steps towards opening the WhatsApp messenger to advertisements and games.
Surely enough, Facebook is already executing some plans to benefit from the WhatsApp messenger through several more methods; for instance, one of the methods Facebook used to generate more money from WhatsApp is to display some ads in the Instagram-inspired and relatively new "Status" feature; also WhatsApp developers debuted some business version of the platform which has some tools and techniques to aid projects and intrepreneurs, and at the same time the business version of WhatsApp increases the money profits for the company.
Currently, all eyes will be on the next step taken by the WhatsApp developers as they try to not only generate more money from the popular messaging app, but also fight the massive misuses of the platform that rose to momentum in 2018.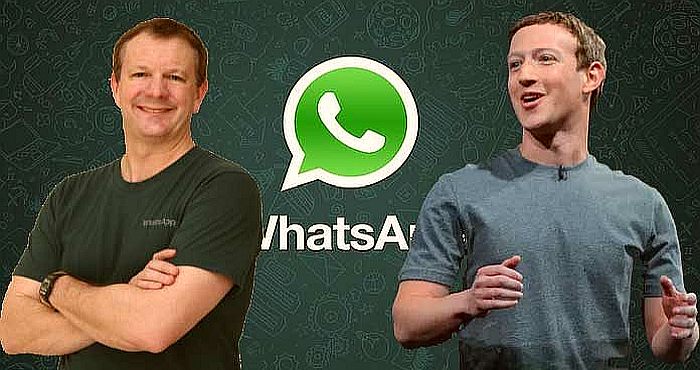 Featured Posts about Messaging & Tech News