Instant messaging is a very popular activity in France. Among the widely used messaging apps in the country are Whatsapp and Facebook. Users spend most of their time in social networking between the apps, whereas others are using them for education and learning purposes among other uses. Among the France youths, these apps are ways of entertainment and fun.
With the boom in smartphones and tablet devices across the world, instant messaging has dominated the avenues of communication. Only a limited number of people use the in-built SMS texting apps in smartphones. The following are the seven widely used messaging apps in France.
Whatsapp
The Whatsapp messenger can be termed as a cross-platform smartphone instant messaging application. This app allows the users to share messages, videos, photos, and group chats without paying for the services. For you to use the app successfully, you will need an internet connection. Currently Whatsapp has over 700 million active users.
Viber
The Viber app was developed by Viber Media. It is also a cross-platform messaging application. With Viber, you can share voice, photos, videos, and texts over the internet. This app has also dominated the world of instant messaging in France. The app was acquired by Rakuten earlier last year for over $900 million.
WeChat
WeChat is a Chinese instant messaging app that has got over 500 million active users. The app was invented by Tencent. The French people also have got a share among the active users.
LINE
The Line app is a Japanese oriented mobile messaging app. This app also has a version that is supported by computers and laptops. With the Line app, users can send free messages and make free voice calls over the internet. The French teens enjoy using this app because it has got emoticons and stickers.
KakaoTalk
Created by the South Koreans, KakaoTalk is a multi-platform messaging app. It is supported by Blackberry, Android, and iPhones. Users can share messages for free via this app. Over 150 million active subscribers use this app, among them being the French.
Kik
The Kik messenger was invented by students from the University of Waterloo, which is based in Ontario Canada. The company was founded in the year 2009. The Kik app is an instant messaging app that is used for interaction and social networking.
Tango
As per The Network Journal, a US magazine, Tango is a video chat application that gives the users an opportunity to make phone calls, make videos, send texts, and even play games for free over the internet. You can enjoy using this app with your friends and family members. The app is used in various countries across the world, among them being France. This app can be used via PCs, tablets, and Smartphones. There is no need for passwords and logins for you to use the app successfully.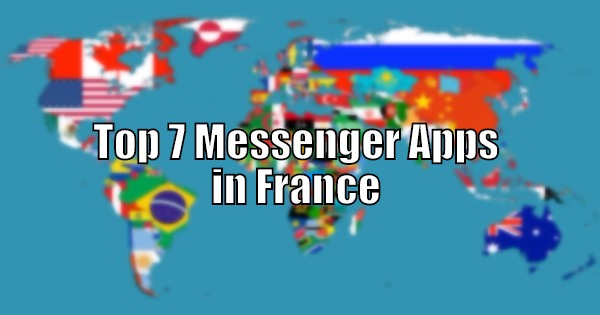 Featured Posts about Messaging & Tech News