Samsung Galaxy A5 (2016) smartphone device was rolled out last December 2015. The smartphone features a 5.2-inch touchscreen display that has got a higher resolution of 1080 x 1920 pixels. The following are the features and specs of Samsung Galaxy A5 (2016) in details:
Samsung Galaxy A5 Key Specifications
The device is powered by 1.6GHz Octa-core processor with a 2GB RAM. Packed on the same is an internal storage of 16GB which can be expanded to upto 128GB by a microSD card. The camera of Galaxy A5 (2016) is 13-MP for the main camera and 5-MP for the front-facing camera. It also has got an LED flash for the camera. Powered by a non-removable 2900mAh battery, the phone runs Android 5.1.
A5 General Specifications
Samsung Galaxy A5 (2016) is a touchscreen smartphone that measures 144.80 by 71.00 by 7.30. The device weighs 155.00 grams. It come in either Black, White, Pick, or Gold colors. As mentioned before, its display is 5.2-inch with a resolution of 1080 by 1920 pixels.
S Galaxy A5 (2016) Connectivity
When it comes to connectivity, Samsung Galaxy A5 (2016) supports Wi-Fi with Wi-Fi standards of 802.11 a/b/g/n supported by the same. It is also GPS enabled and, therefore, a very great device for mapping and location service. This phone supports NFC, which helps in sharing files and documents closely with other NFC enabled devices as well as playing music. The smartphone has Bluetooth v4.10.
Some of the connectivity features that are not supported by this device include HDMI, MHL Out, Wi-Fi Direct, FM Radio, and Infrared. Nevertheless, users can enjoy both 4G/LTE and 3G networks from the same device apart from other networks like CDMA and GSM. Its SIM Type is regular and supported headphones are 3.5mm.
A5 Sensors
Almost everybody would love to have a device that shows the weather conditions within their locale. Samsung Galaxy A5 (2016) has got some in-built features that will offer you with sensors like Gyroscope, Ambient Light Sensor, Accelerometer, Proximity Sensor, and Magnetometer/Compass. Temperature sensors and barometer are not incorporated.
If you are looking for a mid-range device with some of the high-end features, then you should put your considerations on the Samsung Galaxy A5 (2016) Smartphone. This phone will offer you with a nice camera, processor, and RAM storage. It will suit a person who want a device with medium features. As well its recommended retailing price is not high. With its highly expandable storage, you can store most of your files and documents within the smartphone.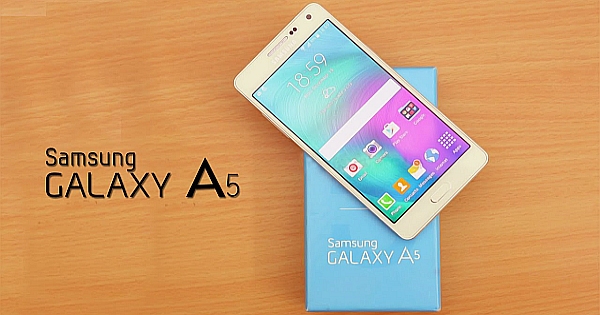 Featured Posts about Messaging & Tech News