An ideal Android smart phone flaunts the following features: clean, good design, fast performance, and economical. It's 2 years now since Motorola begun chasing the above features using its Moto X phones featuring: an attractive, ergonomic design, unencumbered Android  experience and a lowly set price that's below that of its flagship smartphones from  Samsung and Apple. It has also represented what is considered the worst Android mediocre battery life and lousy cameras. Motorola now flaunts its third edition of the Moto X. This version is aggressively priced, and you can start making your order today from Motorola or best buy and amazon.
This version of Motorola is virtually compatible with any SIM card. Moreover, you will acknowledge that the model features a class-leading camera that addresses the biggest complaint with its prior devices. However, if you are keen to follow the promises of made by Motorola, you may think that it's destined to launch a perfect smartphone. Contrary to the promise, reviews from customers that have experienced the phone say it is still far from perfection. It's still, not a good smartphone to buy especially when you factor in its cost.  The features of this phone are not worth the price.
Over many years, Motorola's been using the same design and theme across its products since the launch of Moto X. this means that the newer version doesn't deviate from the trend at all. However, it's curved shape, and tapered sides are comfortable to hold. This phone is not thin as other smartphones but its light in weight and doesn't feel like a brick. It's the good looking of the design that works most. If you are not keen, you may not distinguish Moto X from the previous version. It comes with the same make up that is same metal trim, same dual front-facing speakers, and a similar customizable back.
There are two distinct differences between the two versions; size and the camera surround. The newer version has redesigned the camera surround on the back though no clear purpose for the change is manifested. It's also bigger in size and houses a display of 5.7 inches that pushes it from the small devices to medium-sized devices. Everybody wants a phone with a big screen that is manageable a feature Moto X has achieved.
Moto X takes bright and colorful photos when taken in good lighting conditions. However, Moto X makes images appear unnaturally digital. Compared to those taken by other flagship smartphones. On the other side, Moto X has a strong battery enough to go through a day. It does not come with a wireless charger but has a quick charger that top the battery when you need.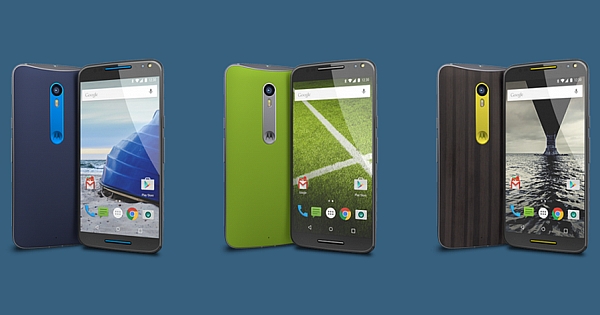 Featured Posts about Messaging & Tech News