Apple was the first to introduce a widgets platform on its iOS 8. When this happened, Apple barred developers from releasing apps that could launch other apps through the widgets. However, it did not take long before Apple relaxed the rules allowing other apps like; workflow, launcher, and others to extend the boundaries of widgets from those that could only display information to those that could allow you to take actions by way of related apps. Amazingly, today the Launcher Center Pro that describes as a speed dial for everyday task join the battle with its Today View widget for iPhone.
The super updated app has also expanded the capacity and can now support over 100,000 new apps comfortably. This is equivalent to 20 times more than any other iOS launcher app. Therefore, the app becomes difficult to challenge when it comes to the breadth of the selection offered. Still on the extensive line-up, this widget supports more app actions. Thus, you can do just about anything you want right from the iPhone's Notification Center. Launch Center Pro was designed for the iPhone power users who yearned for a faster and easy way to launch quick actions from a single interface. Its app offers set of shortcuts that allow you to do a series of simultaneous actions. Launcher Center Pro allows users to customize their commonly used and favorite action so that it becomes easier to perform the tasks without digging deep in their phones searching for the right app.
The utility makes sense when accessed from the widget rather than from the app just like the rival Workflow. It's this feature that has made it possible for mobile developers to move these shortcuts to the iOS notification center.  However, Workflow is quite different as it goes deeper when addressing its automation capabilities. On the other hand, Launcher Center Pro focuses on being a super launcher. The two apps can be installed on the same device and used when needed. The difference between Launcher center pro and other Launchers is that it has a collection of action like; drop box, barcode, geo-fencing and many others. It's arguable that, the new widget support should introduce this app to a wider, and a more mainstreamed crowd as it offers a different user case. The launcher is beyond the simple, productive stage because it now makes taking actions via the apps even faster than before.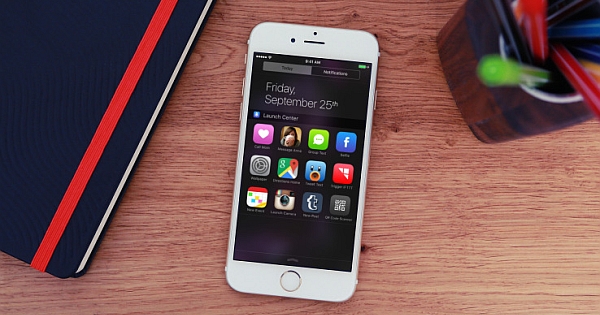 Featured Posts about Messaging & Tech News