Today we are going to talk about a feature on Snapchat that many of you might not be aware of, it is called Shazam and this feature allows you to see which song is playing while you are using the app.
All you want to do is hold down your finger anywhere on the screen, while the song is playing, Shazam will then recognize the song and give you additional information and it says what song is playing. You can hit song info to give some more information on that from Shazam.
So it's pretty cool, then you can keep swiping down to close it out and you can hit the dismiss button or slide it away and then once you've recorded a song or once you like grab the information from a song, you can swipe down on the screen and then you can hit the settings icon in the top right and then you can scroll down to where it says Shazam and then you can hit that and it will show you a history of all of the songs that you've found through snapchat.
Video Review
I just think that it is a cool feature that they're building in music recognition into Snapchat and I'm interested to see how they do this in the future, like stories and things of that sort. So let me know what you think of this down in the comments below.
Downloads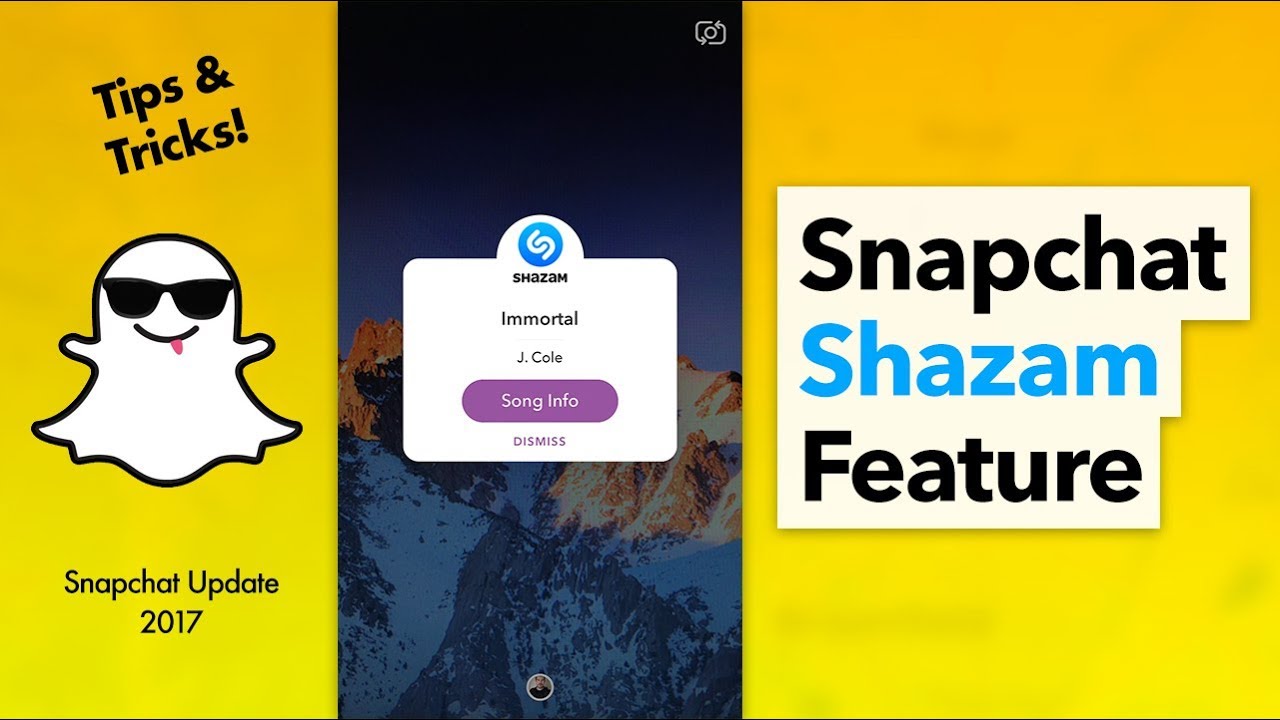 Featured Posts about Messaging & Tech News