Whereas OnePlus One stands out as one of the hardest phone to buy with money, this is not similar to its casing- money is acceptable, not just the invites. Cases are very vital for smartphone in that they act as protection against risks like tumbling.
Apart from the official OnePlus One's flip cover, you can consider getting one of the following casings:
Original Flip Cover
The flip cover is an original OnePlus' casing. This case features a plastic layer that is shock absorbent. It also has got a resistant premium Bi-cast leather. Its interior is made of a very soft-velvet for the phone's backside giving it a good place to rest. The casing has been crafted to be resistant to scratches, dampness, falls, and shocks. When you open the flip, your phone automatically unlocks. It is easy to reach the lock button and the volume button even when the flip cover is closed. Its backside has got an opening for flash and camera and as well the front side have got openings for loudspeakers. You can choose your colors from the different tastes.
Original Protective Case
While being used the original Protective case is barely noticeable. It gives your phone a bit of style and protection. It has been from high-quality polycarbonate that provides protection against risks of sudden bumps and drops. It has a hard finish that is resistant to scratches and cracks. With it you will also have an easy access to the lock and volume buttons as well as the camera with the enough space provided. The case is easily flexible and bendable thus protecting your phone in different ways. It slimness makes to appear as one of the parts of the phone.
DayJoy Ultra-Thin Aluminum Bumper Case
When it comes to weight and strength, aluminum stands out as one of the finest metals. With its OnePlus One Aluminum Bumpers, DayJoy has made a capitalization on this. This metal cases gives your phone an ultimate protection and feel without interfering with the reception of the phone. It is actually one of the most stylish ways to offer protection to the corners of the phone. This is due to the fact that it protrudes slightly from the front and rear sides of the phone. There are also some soft-pads in the inner side of the phone that comfortably hold the phone in place.
Tudia Ultra Slim Bumper Protective Case
The Ultra Slim Bumper Protective case has its design done by Tudia. It is made from TPU flexi skin that offers your OnePlus One protection from dents, scuffs, and scratches. This casing has been designed to last longer due to the incorporation of a nice looking and soft comfortable finish part from the durable skin.
BoxWave Blackout Slim-Fit Case
With its anti-slip, ultra slim design, the BoxWave Blackout Slim-Fit can be termed as dress to impress casing. If offers a real protection to your phone that will not hinder you to enjoy the phone's full functionality. The case is made of high-grade TPU (thermoplastic polyurethane). This materials offers resistance to fingerprints, grease, and oil due to its elasticity and strength.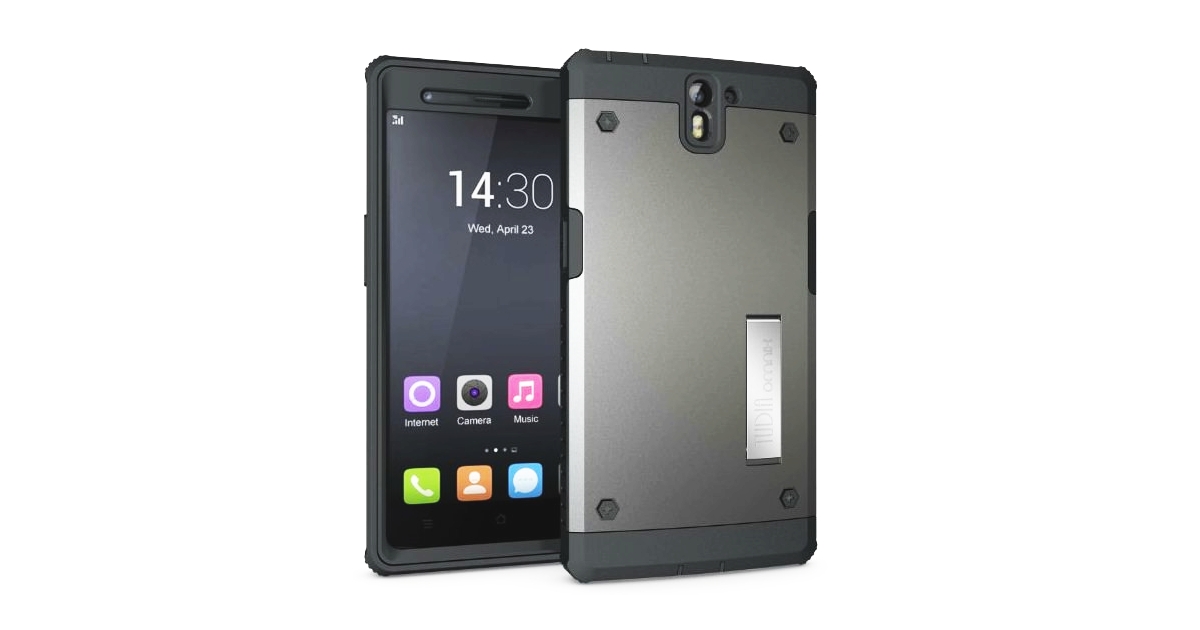 Featured Posts about Messaging & Tech News