One of the most awesome features added to the iPhone 6S was Live Photos. The moveable photos acquire the gap between video and GIF however they behave more like something wizard creature from the land of Hogwarts, making iPhone users much excited to capture images and store them in their photo albums.
While the social media platform such as Twitter, Facebook, Tumblr and Google Photos has supported the animations added in the snapshots immediately after the release of this feature, photo-oriented Instagram still has not included any such functionality for over a year.
There is a great effort done on the formation of this feature – it will be too easy to transform pics into the boomerang and upload them anytime you want without using the Live Photos function, which may have some reliance related to the Apple's 3D touch activation but you get best photos now than ever.
Shortcut through the stories
The straight path to get the Live Photos is to upload the pictures directly in the form of a story. It is easier to use, but there are some restrictions related to sharing. Firstly, you need to transform this pic into boomerangs, and then upload these Live Photos for just 24 hours. To use such amazing feature, you need to open the Instagram app and swipe to the right to read the stories.
Once you reached there, control the urge to share the update with other users on the app. Swipe the screen up, and you will see the option of choosing the photos from your camera roll album, which were stored during last 24 hours. From this album, you can upload the boomerang to make your story, or you can send it to anyone or even can save it to the camera roll album.
Our favorite moments from #WWIM15❤️ https://t.co/dQ43fJKi4G pic.twitter.com/XWtbCPPJav

— Instagram (@instagram) March 28, 2017
Conversion of photos to videos
There are some guides on converting Live Photos into videos and post them online, but there is an issue in this. Instagram permits to upload the videos which should not be longer than the duration of three seconds. Currently, it seems that the only method of getting some resemblance of Live Photo is via boomerang. But, you can still hope that one day this will too come to use. Thus, Instagram may include the feature which could be used by its users, with its untimely expiration and offers better performance.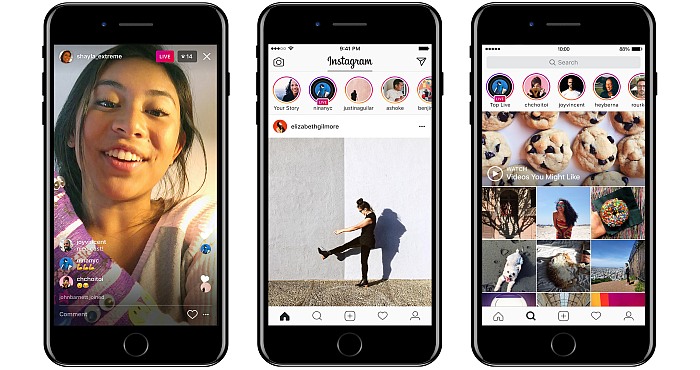 Featured Posts about Messaging & Tech News