As Android Pay is planning to finally leave the Apple Pay behind, the mobile payment services received a surprised package from Apple Pay. Those services looked wedged, designed to be a tool that no one used pending the time when Apple Pay will changed things. The longing of the consumer to make checking out at the store a speedy and uncomplicated experience, the attractiveness of the iPhone in the U.S., and Apple's promotion are all combined together to make Apple Pay the early leader in mobile payments.
However, it was gathered from a report by Digitimes that the 75 percent global Android market share of Android will ultimately make banks and shops to be more interested in providing Android Pay than Apple Pay. The global share of Apple is 20 percent. Furthermore, Apple Pay can only be found on the Apple Watch and the ewer iPhone models. Just after a simple software update, any Android phone with NFC enabled will work with Android Pay.
Finally, Google has assured that it won't collect money from the use Android Pay, even though Apple takes a certain percentage of each transaction that makes use of Apple Pay. Only that difference could make a lot of retailers to join the camp of Android, instead of going with Apple.
Android Pay has a lot of verification options, such as PINs, eye-scanners, and fingerprint scanners. This allows for the use of the feature by Android phones in the high-end, mid-range and entry-level categories. It all implies that Android pay will ultimately turn out to be the most popular mobile payment system used by more people than Apply pay, according to Digitimes.
However, the report didn't discuss about Samsung Pay that was unveiled in U. S. earlier, after a winning test in South Korea. Retailers don't necessarily have to support NFC to use Samsung Pay, in view of the fact that it uses both Magnetic Secure Transmission (MST), and NFC. A retailer can make use of Samsung Pay, as long as he swipes credit cards. Report confirmed that 90 percent of all the retailers in the world are already using it. Samsung Pay is however limited in the number of devices that support it, unlike Apple.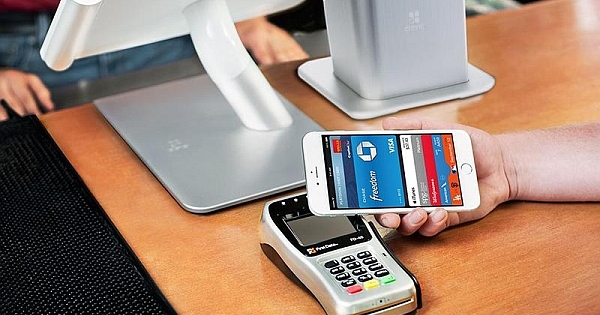 Featured Posts about Messaging & Tech News