You can now get the Huawei-Built Honor 7 in Europe. This phone brings to you a capable camera, impressive specs and as well fingerprint scanning technology on the table. You will get all those features and specs along with a host of brand new software features. The following review for Honor 7 provides you with all the detail that you might be looking forward to get. It will offer you with walkthrough of the Honor 7 smartphone by Huawei that is now boasting with a phenomenal value but also with some familiar caveats.
Huawei Honor 7 Features
With a mix of sturdy and solid hardware that offers it with a well-built quality and performance, the Honor 7 finds itself in a rapidly growing set of extremely good and highly affordable Android phones. By looking at its functionality, this phone functions really well. It carries a very impressive chassis that almost every person should love. With this kind of chassis, the phone is able to run all its functionalities with much ease. Although, just like any other smartphone or tablet with many awesome qualities, the Honor 7 by Huawei has got some points of weakness. Among the biggest reason not to purchase this phone, if you are an Android purist, is the fact that the company has hugely customized the EMUI software.
Pros:
An excellent value for money;
Punchy, bright display and a very impressive speaker;
A lag-free performance that is very speedy;
A finger print scanner that works pretty well;
An easy one handed use due to its solid build quality.
Cons:
Camera miss and hit in low light;
Most of the software issues from the P8 have been left unaddressed;
The Huawei's EMUI software is just overbearing like before.
Specs:
Screen: 5.2-inch Full HD LCD Display with 1920×1080 resolution (435ppi);
Camera: 20.7MP, ƒ/2.0 lens and 5MP front-facing camera;
Battery: 3100mAh capacity that is pretty great at "Quick Charging";
Chips: Octa-core Huawei Kirin 935 processor (4×2.2GHz A53e cores + 4×1.5GHz A53 cores);
Memory: 3GB RAM and 16GB internal storage (a microSD slot for expandable storage of upto 64GB is available as well as a second SIM slot).
Conclusion
If you are looking for a phone that will offer you with some standard specs but is rather affordable, then you should consider going for this device. Its Octa-Core Huawei Krin 935 Processor works very well to ensure that you can run multiple apps perfectly with its 3GB RAM.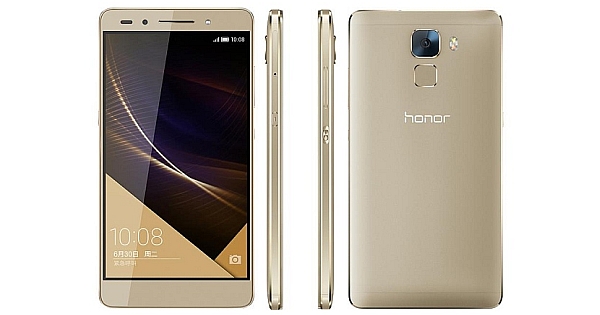 Featured Posts about Messaging & Tech News