Skype has recently released new updates for the Android Operating System, and these updates promise to make installation of the app on your smartphone worthwhile. Microsoft has updated the interface of the Calls tab with features that promise to improve the user experience. It will now have a new dialer button and quick call options.
Some more modifications have also been made to the Group Call user interface that will tell you who you are speaking with at a specific moment. This feature is capable of indicating the active speakers.
The audio issues while playing the voice messages from the last version have been fixed and improved in the new version of Skype messaging app. There's a change log available and Microsoft has requested the users to freely provide their feedback, advice and suggestions.
Microsoft looks keen on improving the user experience of Skype messaging app and the improvements on the Calls Tab appears to be a part of this. The latest version of Skype app for your mobile phone can be downloaded from the Google Play store.
Skype users can make Skype to Skype call for free, and they can call on mobile devices or landlines for a low rate. You can start a group chat, share your files, send messages and emiticons using this messaging app.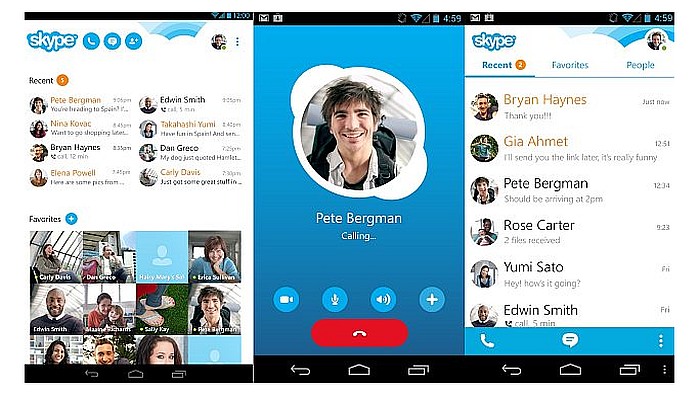 Featured Posts about Messaging & Tech News